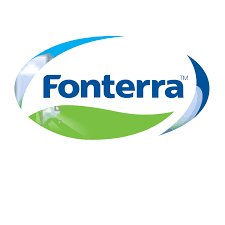 Fonterra (Voir toutes les offres)
Alger,Algerie
Expire le : 22 Août 2023
:
Details:
Key Responsibilities:
- Master Data Management: Provide and review all SAP sales and market data ensuring ongoing integrity of data and champion the importance of accurate master data for the region.

- Demand Management: Work with Optimisation team and Sales/Account Managers to update and manage demand changes in APO. Monitor the consumption of this demand in line with expected timelines.
- Contract & Order Book Management: Full accountability for the contract to delivery customer service interface.
- Invoicing: Monitoring of overdue invoices and credit limits/credit blocks as directed by credit controller through regular debtor reporting
- Customer Relationship Management: Accountable for providing high customer service levels and develop strong customer relationships, promoting an ongoing improvement in our CVM scores.
- Complaints Management: Responsible for receiving and validating complaints from Customer and ensuring that compliant resolutions are tracked in CRM, escalated and reviewed before handing back to the customer
- Reporting: Build a sound operating knowledge of data contained in the core sales planning and order fulfillment systems (Demand Planning, ECC, CRM, and GTS) to enable the effective generation of regular, ad hoc and future sales operations reporting requirements.
Skills & Experiences:
Essential:

- Customer Service experience

- Qualification in Supply Chain, Business Management/ Engineering
- Excellent written and verbal communication skills
- Computer literacy in Word, Excel and PowerPoint
- Market and customer knowledge
Preferred:
- Working knowledge of SAP

- Salesforce System Experience
- Reporting and analytical skills
- Experience in Demand Planning
This is an opportunity to work within a collaborative and connected culture with inspiring leaders and capable, passionate people – apply online today

Je recommande mon réseau